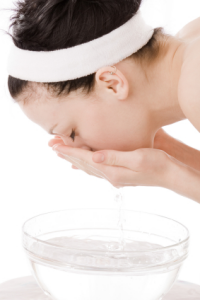 Rosacea Self Care:
Rosacea Skin Care: Moisturizers
Next to sunscreens, moisturizers are an important part of managing the symptoms of rosacea. Sensitive skin-itching, burning, and tightening-is a common feature of rosacea. Moisturizers help to alleviate some of these symptoms by controlling dryness.
Choosing your moisturizer
One difficulty with rosacea is that it can cause the skin to become sensitive to cosmetics. Fragrances are common triggers that worsen rosacea or those with sensitive skin, and unfortunately, many moisturizers contain fragrances. Rosacea symptoms vary widely from person to person and so do sensitivities, so it may take several attempts until you find the right product.
· Choose fragrance free products as they are less likely to trigger a negative reaction
· Stop using the product immediately if it causes burning itching, or redness in the skin
· Water-based moisturizers tend to be gentler on the skin
· Dry scales caused by rosacea must be treated by proper medication first before moisturizers can control that type of inflammation
· Moisturizers are most effective when used on a daily basis
· Moisturizers are most effective when applied immediately after a bath or a shower before the skin is wiped completely dry with a towel